5th Edition of the Thailand Yacht Show
"Having a yacht is a reason for being more cheerful than most." – Kurt Vonnegut
Phuket, 16 January 2020 – Taking place from 9th till 12th of January 2020, the fifth edition of the Thailand Yacht Show opened its doors for eyes from all over the world to witness and discover a variety of luxurious yachts and boats for sale and charter at the Royal Phuket Marina. The event saw yachting aficionados and individuals passionate about living the wealthy lifestyle attending keeping tabs on several world and Asian premiers of the world's best known boat builders brought together by the region's leading brokers. BONSERRA was invited to the auspicious event as trade visitors, taking note of the sea of opportunities available for all our customers in the Southeast Asian region.
The Thailand Yacht Show was organised to position Thailand as the primary Asian destination in the global yachting arena. Being Thailand's premier experiential yachting event, it was conceived and supported by the government to attract a larger group of foreign yacht tourism into the country. Annually held in Phuket by the shores of the picturesque Phang Nga Bay, the show enables visitors to experience all aspects of the yachting lifestyle in one of the world's most beautiful yachtin destinations – Phuket. In simpler words, our team had a splendid time in Phuket, connecting with people in the industry while enjoying the magnificent ambiance.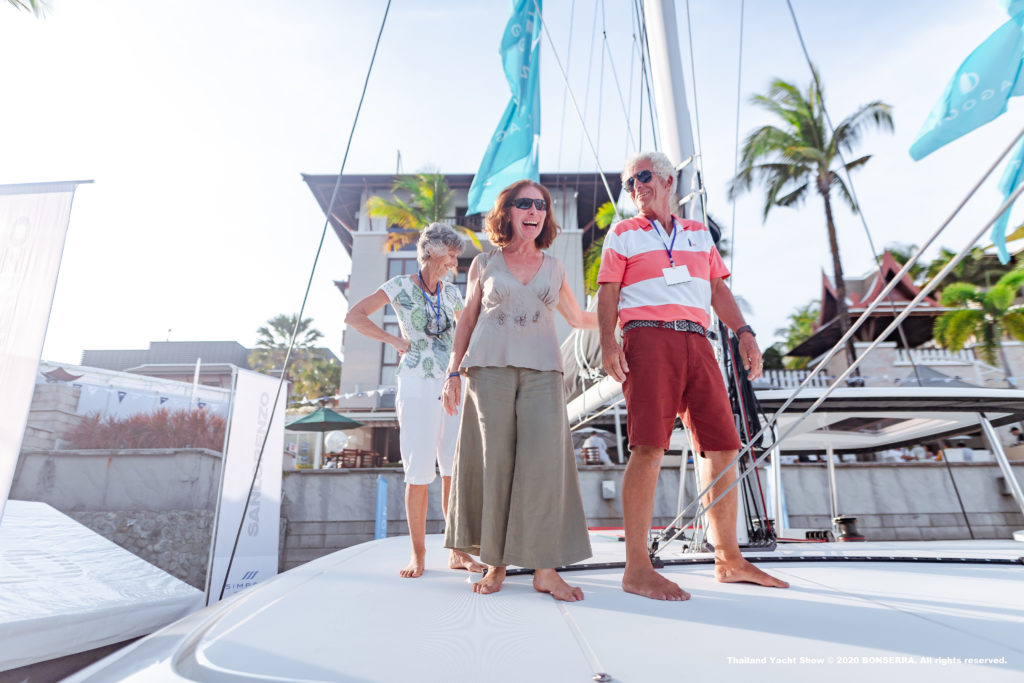 As the island has gain higher traction with the affluent society, many could see how Phuket on its own, was offering an abundance of activities for all to enjoy with dive spots, beaches and tropical islands waiting to be discovered by the most curious explorers. Eloquently put by the Phuket governor, Phakaphong Tavipatana, "The Thailand Yacht Show has brought together brands and dealers of the highest quality and reputation. With the commencement of this event, Phuket is moving closer towards becoming the preferred winter destination for high-value international yachting tourists. All of this translates into benefitting the economic stature of Phuket and Thailand."
The Yacht Show bared witness to a Thailand premiere showcase of Boat Lagoon Yachting's Princess Y85, a special edition birthed from a collaboration between Pinnafarina and Princess design studio decked out the best technology and advanced build-quality. The Princess F62 was also showcased for all to see and experience at the marina. Being a distributor of the ocean-going luxury RIBS from Sacs Marine, the company also presented a Sacs Rebel 47, a viarety of Sacs range flagships along with the most stylish and luxurious 15m RIB available on the market. The Jeanneau Cap Camat 10.5Wa was another Thailand premiere completing their front-row line up for the weekend.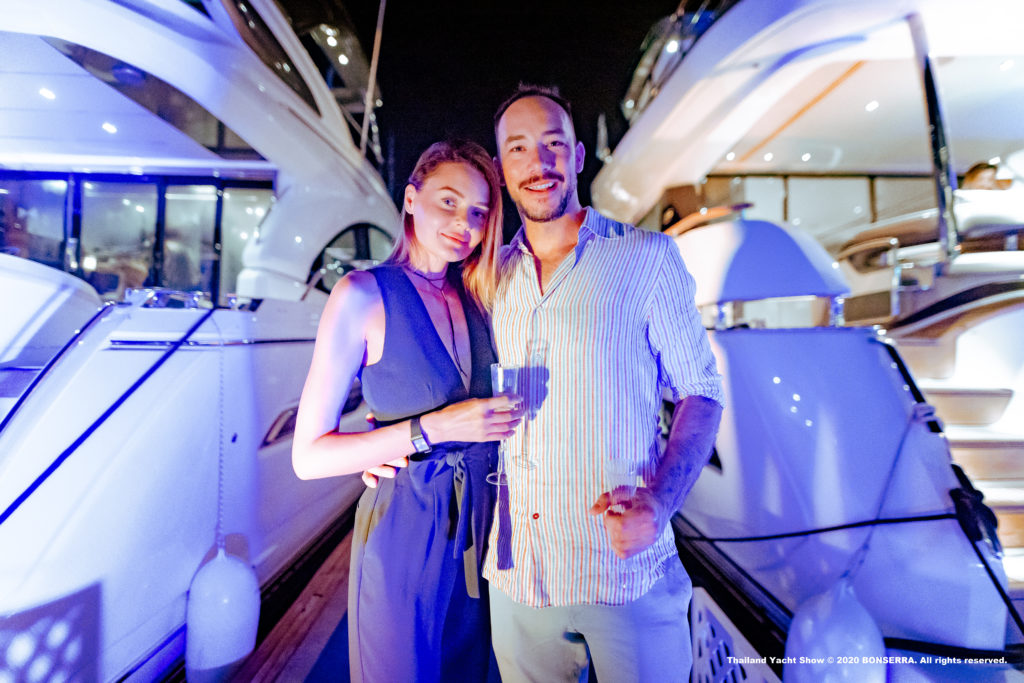 Lee Marine, the leading superyacht broker and Ferretti dealer was also present to display Asia Premiers from Custom Line, Riva and Riviera alongside two large yachts under the Nortrop & Johnson flag. Joshua Lee, CEO of Northrop & Johnson said, "We continuously support this event as it is the main platform for our industry here. We believe the show organiser's efforts to open Thailand to foreign yacht tourism will one day bare its fruits and we will all garner benefit from that."
Multihull Solutions, one of Thailand's major dealers of sailing and power catamarans presented Asian and world premieres from NEEL Trimarans and Asia Catamarans respectively. With a line of terrific boats on display, Andrew de Bruin, General Manager of the TYS mentioned how the market demand for specialty catamarans keep growing by the day. The show has proven to be a successful platform for sales and support given by the people has skyrocketed it into the event that it is today, in hopes that one day it will grow into something special for the entire region.
Presenting six yachts including at least three Asia Premieres, Richar Allen, General manager of Simpson Marine said, "This a great achievement from all of us and a showcase that Simpson Marine has a rich portfolio covering leading global brands." The team was also there to promote their services offering yacht charters in Thailand and the rest of the world. Their yacht care teamalso presented packages for yacht owners seeking care-free ownership while offering best tips on yacht registrations.
First time exhibiting at the TYS 2020, Asia Yachting, a fast-growing and highly successful daler of Monte Carlo Yachts and Prestige Yachts from Hong Kong has extended their territory to Thailand and Singapore. What more with the opening of their new office in Phuket, it has enabled them to focus on sales in the Southeast Asia region, where the market is expected to grow considerably over the next few years. The CEO, Olivier Besson did not hold back his excitement when saying, "We are delighted to support this annual effort and are excited with how things are growing in this region. Hopefully, we will make a few sales!"
Visitors to the Thailand Yacht Show 2020 found a whole host of new features, including interactive demonstrations, special events, at exhibitions and artistic masterclass, live music, fashions shows and a variety of mouth watering food and beverage options. Overall, it was a productive weekend for all exhibitors filled with a prestigious ambience which will be remembered by many for days to come. While exploring the event for the entire weekend, our belief in the industry strengthened and are now hoping for bigger and better things to come not only for our exciting offerings, but also for the region.